Hi. I'm Tanya, and I love, love, love stories. I love writing stories, and I love telling stories. Some are funny and some aren't; but there's always a story waiting to be told and a lesson to be learned.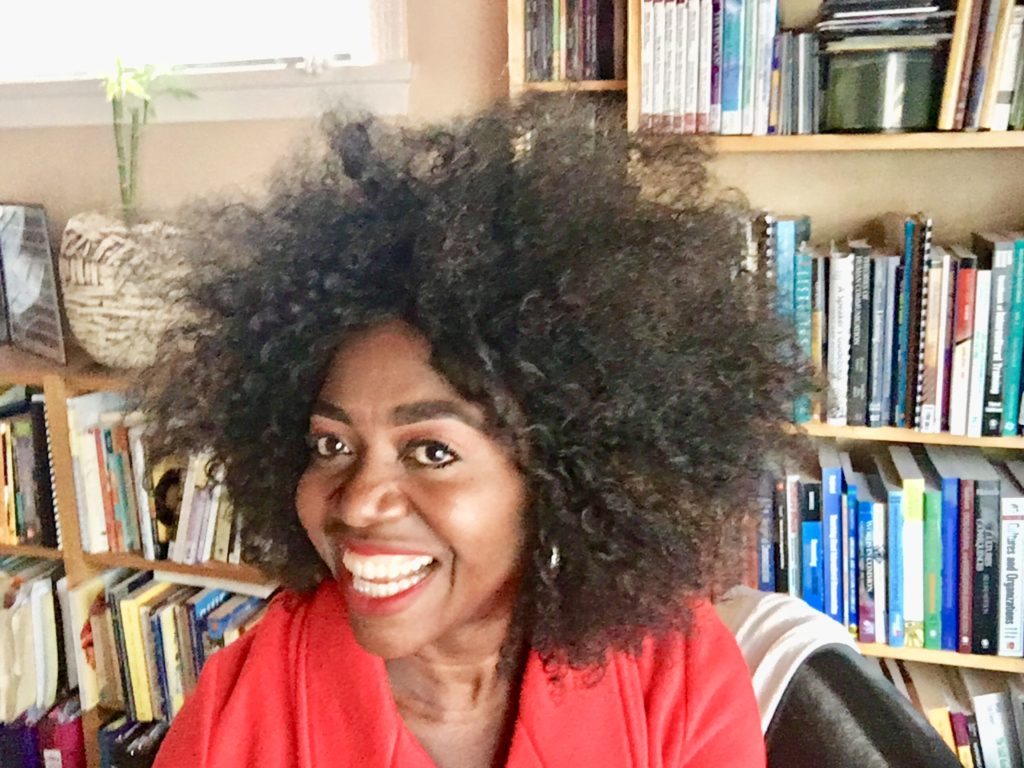 As a college instructor, I invite my students to introduce themselves — by telling a story — on the first day of the semester. But I first introduce myself by telling them a story. I have a few stories from which to choose, but I'll share the one I tell them about how I stumbled into teaching.
In 1989, a few weeks before graduating with my undergraduate degree from the University of the West Indies (UWI) in Jamaica, I attended a job fair on the UWI campus. My goal was to get a PR job with a reputable company because I thought a PR job would utilize my talent in the gift of gab. J
I went to the tent for my interview — pumped and excited until the interviewer asked the second question: Would you be prepared to move and live in the country? The What? I smiled and looked stunned. Apparently, I'd forgotten to read the job requirements. I told the interviewer I couldn't leave Kingston (and leave my then-boyfriend-now-husband behind? No, thank you!), and the interview ended before five minutes had even passed. 
As I walked away from that tent feeling disappointed and embarrassed for not having done enough preparation, I ran into my high school English teacher, Miss Morrison. It was such a pleasure to see her. She was the reason I fell in love with the English Language. No one was as eloquent as her, and my Grade 7 class had adored her as our teacher. She told me she had become the vice-principal of my alma mater, St. Hugh's High, and was on campus interviewing potential candidates. She asked me if I'd consider teaching History for two years.
History? Sure my undergraduate degree was going to be a general arts degree, and yes, I'd enjoyed studying History, but to teach it? But then again, I had no other options on the table. I needed a job. So I told her yes. She was delighted and asked me to commit to teaching at St. Hugh's for two years. I told her I couldn't commit to two years, but I'd commit to one year.
But a few months after I started, I fell in love with teaching, and that one year led to four years teaching at my alma mater before I started teaching at UWI. That was almost thirty 30 years ago, and I'm still enjoying teaching today despite its challenges.
So, I tell people I stumbled into teaching, and I also tell them that that experience taught me a few very important lessons. That experience taught me that sometimes when we think we've made a mistake, our life unfolds and sets us on a course that we were always meant to take. That experience taught me that there really are no mistakes. That experience taught me that I can trust that things will work out for me even when I can't see how. I've been following those principles for years and along the way, I'd learned a lot through stories.
I'd like to share some of those stories with you, and I hope that as you read them they'll entertain and speak to you by creating the magic and direction they gave me.
Thanks for reading. And please – enjoy!